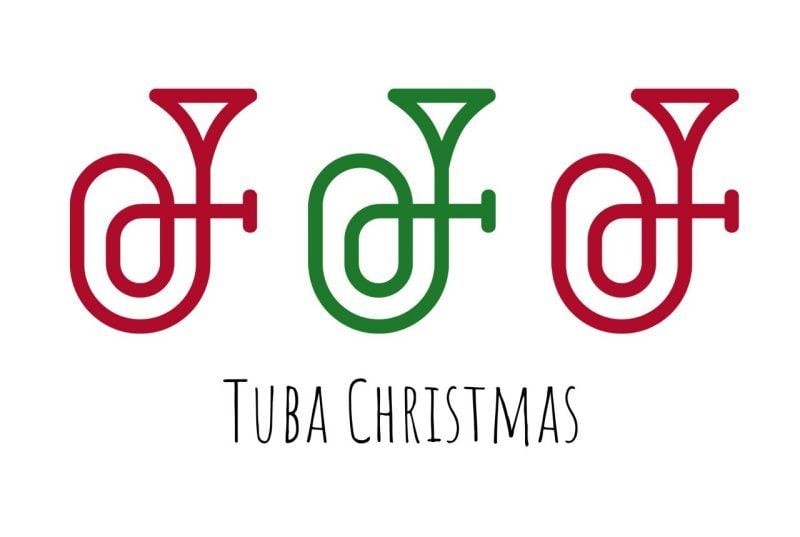 Friday, December 2, 2022
6:00 pm
FREE!
TubaChristmas is coming to Blacksburg to join the Winter Lights Festival. Join in the fun as the town celebrates with the annual tree-lighting, parade and holiday gift market on College Avenue. TubaChristmas will make this the best holiday celebration ever!
Bring your tubas, euphoniums and all of your friends to Downtown Blacksburg on Friday, December 2 to participate. If you plan to participate, please RSVP to ecrone@vt.edu.
TubaChristmas is sponsored by Downtown Blacksburg, Inc, the Virginia Tech School of Performing Arts, and the Marching Virginians at Virginia Tech.
Created by Harvey Phillips, all TubaChristmas concerts feature traditional Christmas carols especially arranged by American composer Alec Wilder. The warm, rich, organ-like sound of the tuba-euphonium choir has won the hearts of audiences worldwide. So join us in Downtown Blacksburg for this festive Christmas tradition!
Photo Credit: allevents.in