An awesome perk of being a homeowner is that you can make changes to your home to suit your own needs and desires. Some home updates are Simple DIY Projects you can accomplish in a weekend, but others are a little more complicated and should be handled by professionals. In fact, some home improvement projects can be downright dangerous, and it is in your best interest to hire someone who knows what they are doing!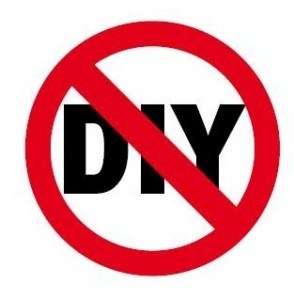 While DIY projects might save you some money, hiring a professional to complete the following might save your physical and mental health:
Adding Skylights – This project not only requires that you stand on a slanted roof, but it also means lifting a very heavy window and placing it properly. Additionally, if a skylight is not installed by a professional, chances are great that you will end up with leaks.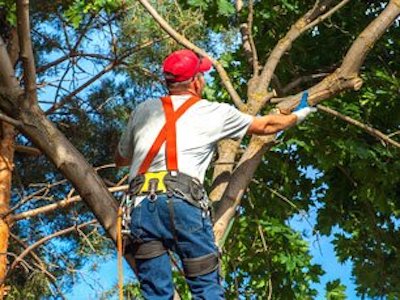 Tree Trimming – We're not talking about removing small limbs from a tree. We are talking using a chain saw to do some major cutting. If you have never used a chain saw, you may not be prepared for how it can kick back, causing injury. Also, you will be taking a risk in climbing to reach the parts of the tree you are attempting to remove. And anyone on the ground could be hurt with branches falling. Professional tree companies have trained employees who can trim and/or remove trees safely.
Replacing a Water Line – Unless you are a plumber, you should probably not attempt to replace a water line on your own. There is too much at stake. It is crucial to have properly sweated joints, and unless you are handy with a blowtorch, you will need a professional plumber to be sure it is done properly. Otherwise, you might end up with leaks, which in turn can cause black mold and in worst case collapsing walls and/or floors.
Updating Your Circuit Breaker Panel – This is a complicated task that requires the knowledge that only a trained electrician will have. Only a trained electrician with years of experience will understand electrical systems and the needs of your home.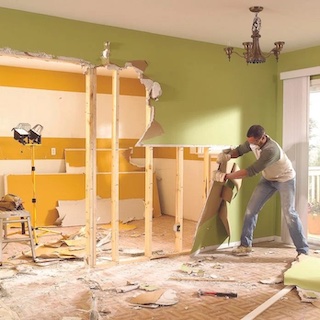 Removing Walls – It looks like so much fun on the home improvement shows, doesn't it? People with sledgehammers and goggles knocking down walls – how hard can it be? But is the wall you are removing a load bearing wall? If it is, you need to have a way to support the structure or you will risk the danger of collapse. If you are not 100% sure about what you are doing, it is best to hire a professional who does!
Installing Windows – This is another project that requires specific knowledge to get it right. Windows need to be properly seated and sealed or they will not sufficiently work, and you will be no better off than you were with old windows. It is not easy to install windows, and this is a job better left to professionals.
Are you thinking of buying a home or selling your current home in New River Valley, VA? Then it is time to contact Desi Sowers, your New River Valley, VA real estate resource! Give her a call today at 540-320-1328!
Photo credits: expatriatetaxreturns.com, treeservicechesapeake.com, thefamilyhandyman.com