Memorial Day is around the corner and first and foremost, let's remember that it is officially a day to remember and honor those who have died while serving in the U.S. military. Unofficially, it is the beginning of the summer season and there's no better time than a three-day weekend to get together with friends and family for some fun in the sun!
Here are some creative ideas for fun things to do Memorial Day weekend: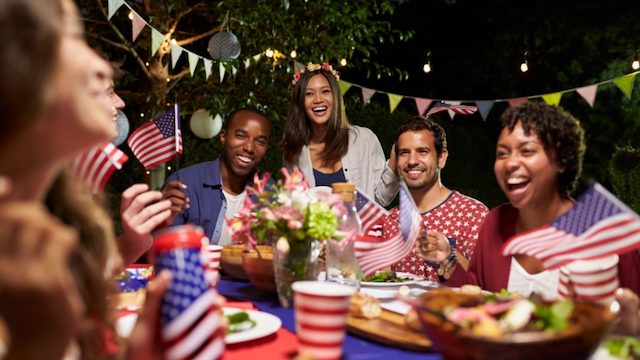 There's nothing tastier or more enticing than a good, old fashioned, Southern-style BBQ! Fire up that grill and break out the good stuff – ribs, pulled pork and brisket (and maybe a few traditional burgers and dogs). Add some scrumptious sides like mac and cheese, coleslaw and corn bread and your feast will be complete!
Check out this recipe for Creamy Baked Mac and Cheese from The Chunky Chef.
Decorate with Lights and Streamers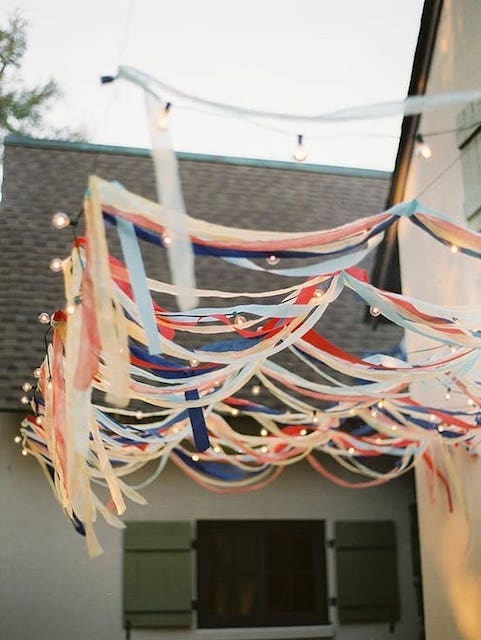 What a simple, budget friendly way to create a festive atmosphere! Whether celebrating indoors or out, you can spruce up your space with just a touch of patriotic flair!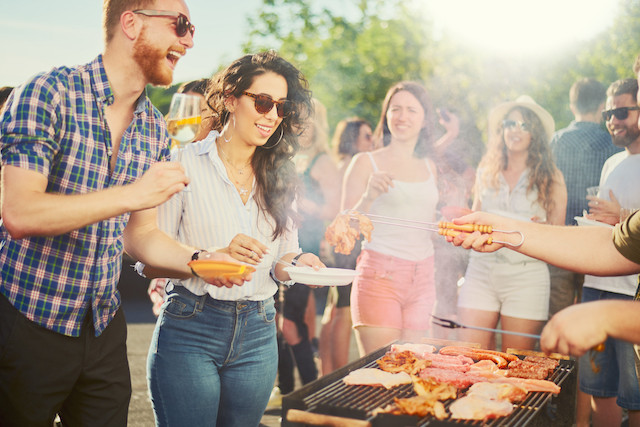 Having guests over for a cookout can be costly. In addition, you never know what people may or may not enjoy when it comes to feeding them. A great way to combat both these issues is to host a "Grill Potluck". Invite friends and family to a "You Bring It, We Will Grill It" party. It's a great way to save money and to make sure everyone is getting what they want to eat!
Create an "Outdoor Game Olympics"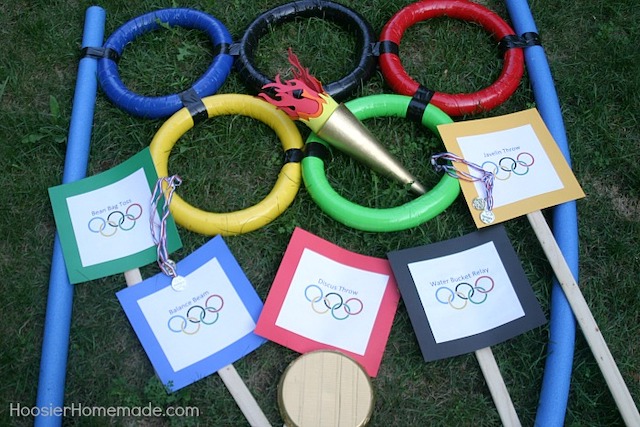 Bring out a fun, competitive spirit with outdoor games like croquet, ring toss, cornhole and horseshoes.
9 Outdoor Games You Need for Your Own Outdoor Olympics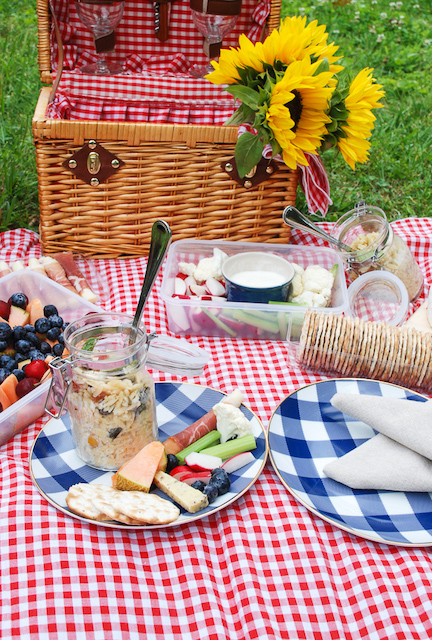 Will it just be the two of you this long weekend? You can still plan something special, like a private picnic for two. Spend some quiet time peacefully reflecting on the significance of the day with your loved one. Pull out your picnic basket, grab a comfy blanket, and pack a healthy, yummy picnic to enjoy in a nice, shady spot.
Cool Off with Fruit-Filled Ice Cubes
It's likely going to be hot this Memorial Day weekend, so you will be looking for quick ways to cool off. One tasty way to do this is to combine fresh fruit with ice cubes to enhance any drinks you are serving at your soirée.
Make it Fun with a Hot Dog Bar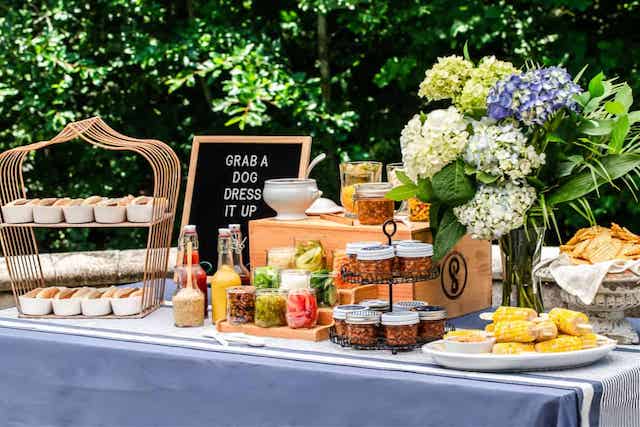 Allow your guests to "make it their way" by putting together a "Hot Dog Bar". You don't have to limit it to just plain old dogs either. Include some spicy sausages and/or some vegan options. Whatever you grill, the fun part will be the "Fixins Bar".
Here are some ideas for the Ultimate DIY Hot Dog Bar
Whether you plan to spend a quiet weekend resting and relaxing, or you're planning lots of activities, please take time to remember those who gave their lives to protect us.
Wishing you a safe, fun and peaceful Memorial Day Weekend!
Are you thinking of buying a home or selling your current home in New River Valley, VA? Then it is time to contact Desi Sowers, your New River Valley, VA real estate resource! Give her a call today at 540-320-1328!
Photo credits: fruitboquets.com, redfin.com, letsbegamechangers.com, hoosierhomemade.com, penderandpeony.com, celebrationsathomeblog.com