Whether you enjoy cooking or not, it is easy to get overwhelmed with all the various tools, appliances and contraptions that collect on your kitchen counters and in your cabinets. The truth is, you probably don't need much of what you have collected over time. Here is a list of seven kitchen essentials that every kitchen needs: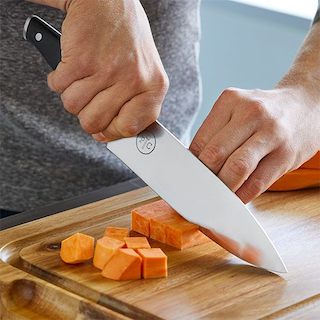 Chef's Knife – One knife that features a straight blade capable of cutting everything from meat to vegetables to cheese is a must have for every cook. Look for a knife that is light weight and durable with a slip resistant handle. With the right knife, slicing and dicing will be comfortable and safe. 9 Best Kitchen Knives to Elevate Everyday Cooking Tasks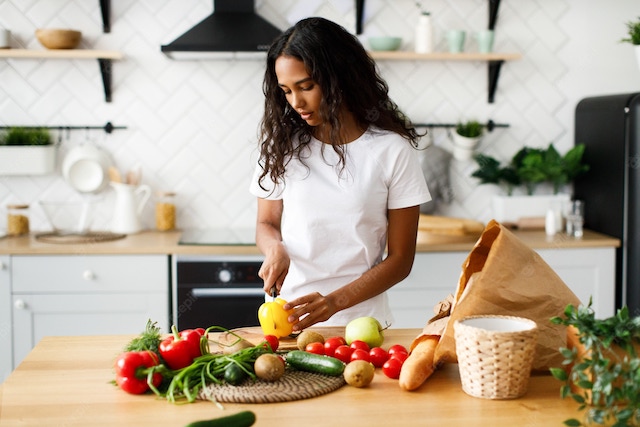 Carving Board – Look for a quality carving board that can be used for cutting meats and poultry. Professional chefs most often recommend plastic cutting boards because they are durable and will last a long time. In addition, they can be washed easily by hand and are dishwasher safe. However, they can be harder on knives than wood or bamboo. Best Carving Boards
Peeler – If you cook with a lot of fresh veggies, a good peeler is a must! This prep tool should be sharp and easy to maneuver. Look for one that has a comfortable handle. 10 Best Vegetable Peelers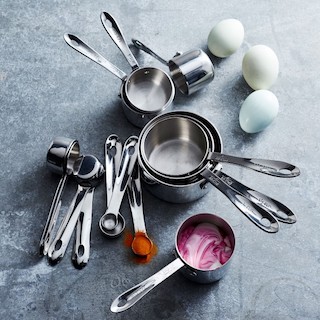 Measuring Cups & Spoons – When you are following a recipe, you will want precise measurements. That means you will want a nice set of measuring cups and spoons. Look for them in stainless steel with riveted handles for a better grip.
Stand Mixer – While pricy, a quality stand mixer just might be your best friend in the kitchen! You can prepare just about anything with this powerful appliance that can tackle any job from kneading dough to whipping cream. 9 Best Kitchen Mixers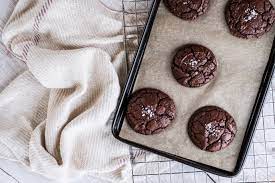 Baking Sheet – The right baking sheet can make all the difference in how your baked goods turn out. Find a sheet that can cook everything from cookies to french-fries to vegetables. Remember that there is a difference between baking sheets and cookie sheets. A quality baking sheet will cook evenly and give you great results!
Skillets – Skillets are very versatile and can be used to prepare a plethora of recipes. Since you will likely be using a skillet frequently, it will pay off to invest in a top-of-the-line option. You will want one that provides even heat distribution and excellent heat retention. These Are the Best Skillets for Every Cooking Style
Are you thinking of buying a home or selling your current home in New River Valley, VA? Then it is time to contact Desi Sowers, your New River Valley, VA real estate resource! Give her a call today at 540-320-1328!
Photo Credits: freepik.com, pamperedchef.com, williams-sonoma.com, marthastewart.com