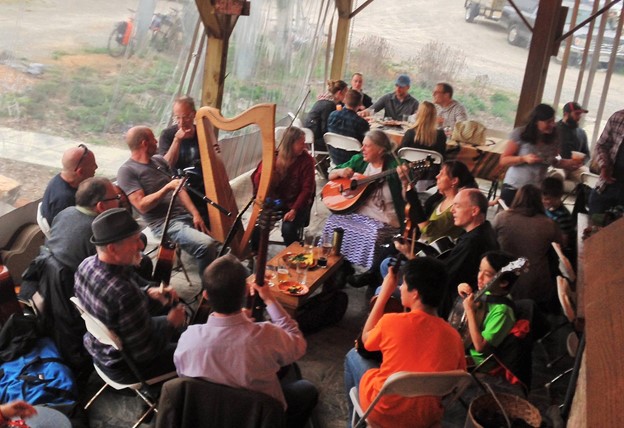 Saturday, January 8, 2022 – 6:00 PM to 9:00 PM
Rising Silo Brewery
2351 Glade Road
Blacksburg, VA
Rising Silo Brewery is a local farm brewery in Blacksburg, VA.
Glade Road Growing is a small family farm run by Jason Pall and Sally Walker in Blacksburg, Virginia. Part of the farm is in a conservation easement with the New River Land Trust to assure it remains and open space. The land has historically been in the pasture for decades and originally had a small home orchard up to the 1960s with apples and cherries.
Join us on the farm for a very special Irish jam session, hosted by the fine folks of the NRV's 'Mist on the Mountain'!
Photo Credit: facebook.com