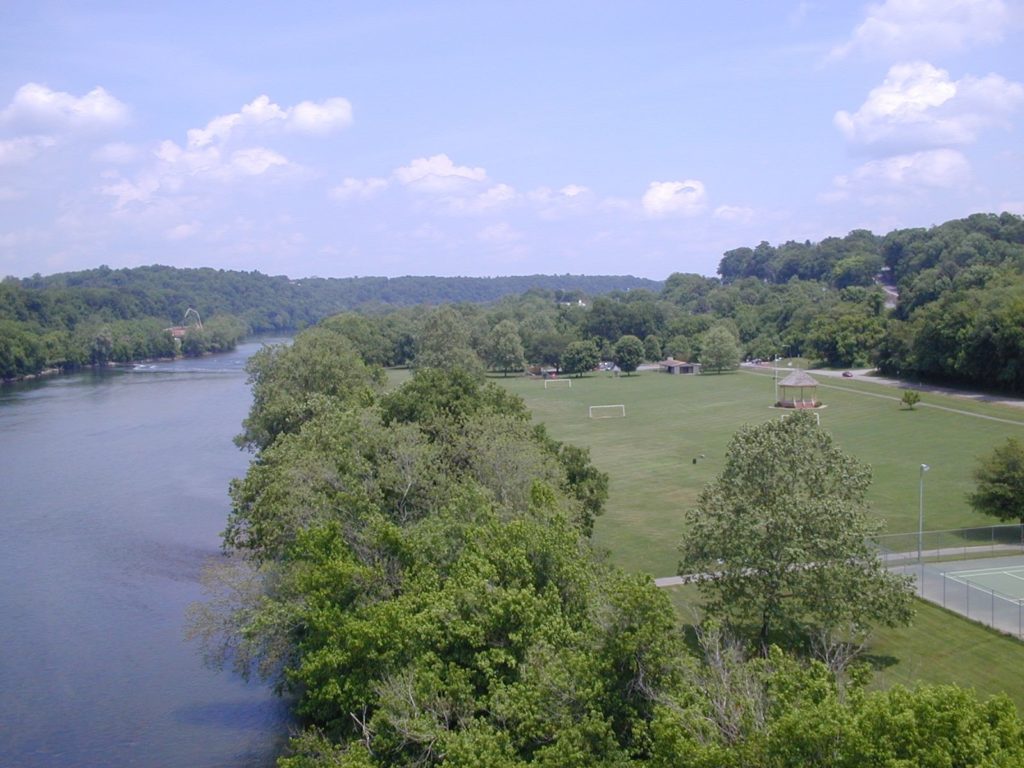 49 Berkley Williams Dr, Radford, VA 24141
A mecca for outdoor activities stretching right along the river! Tube rentals operate out of Shelter 3 in Bisset Park, where canoes and inner tubes can be rented and used on the river.

Riverway Trail

The Riverway Trail, a 3.5 mile paved bikeway/walkway, can also be accessed from Bisset Park, where it continues to the east along the New River and to the south through Wildwood Park. Both the Riverway Trail and the paths in Bisset Park are popular places to view birds, dragon and damselflies, and many other types of wildlife that live in and around the water.

Civil War Trail

A Civil War Trails marker is also located at the far end of the park, where the foundation of a bridge that was burned during the Battle of New River Bridge can still be viewed from the riverbank.
Enjoy biking, hiking, and walking trails. This recreational area also offers a gazebo, picnic shelters, a soccer field, and tennis court.
Come to play and stay all day!!
Check out trail maps HERE
Photo Credit: radfordva.gov