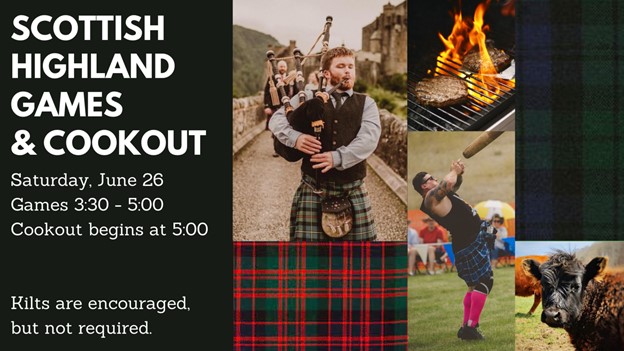 Saturday, June 26, 2021
3:30 PM – 7:30 PM
McDonald's Farm
7474 Blacksburg Road, Catawba, VA, 24070
Join us for a fun-filled day of games, food, and fellowship at the McDonalds' farm! We'll break up into different "clans" and there will be activities and competitions for children and adults. There will be prizes for individual competitions as well as a prize for the winning clan!
Following the games, we'll have a cookout (we'll provide burgers and hot dogs; you can bring a side to share) Plus, bring your instruments (guitars, bagpipes, recorders, accordions, etc.) for some informal music after dinner! If you want to bring an alternative protein for the grill, please feel free! We hope you'll join us and bring your friends for this exciting, fun-filled afternoon!
Photo Credit: therivernrv.org