You've decided to sell your home and buy something a bit more spacious but don't want to own two homes and need your current home to sell quickly. You are also aware that homes, staged before being put on the market, sell 90% faster than homes that are staged months after being listed, according to a study done by the Real Estate Staging Association. You have also seen HGTV shows where thousands of dollars have been spent on staging homes and you don't have that kind of budget and are in a quandary as to what to do. You are in luck… we have 6 no cost hacks for selling your home quickly!
1. De-clutter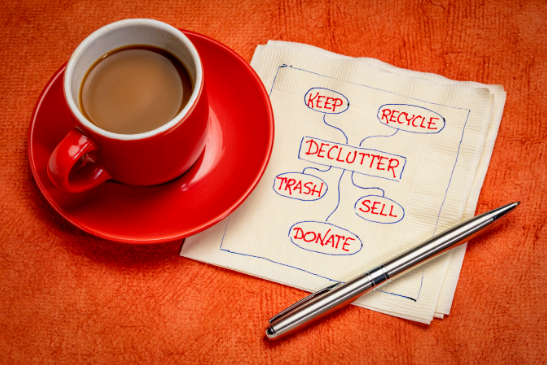 Life gets messy! Between the kids, the dog, and working full-time the house isn't as neat as you would like. Now is the time to let your obsessive-compulsive tendencies shine and clean up the clutter. Streamline kitchen and bathroom counters. Find a drawer for all the remotes. Throw away the old magazines. Straighten up the laundry room and get each of the kids a laundry basket. And don't forget the closets. It's time to donate the old clothes you haven't worn in years to make your closets look bigger.
2. Create Traffic Flow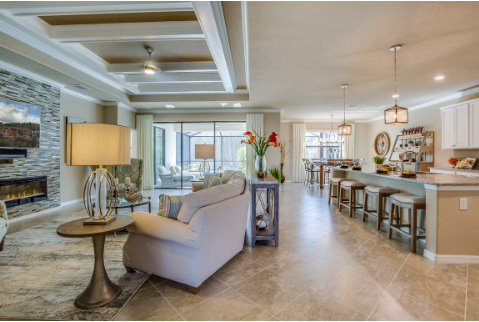 Buyers like to walk in a room and see an open, inviting room that allows them to move around without bumping into things. If your room is crowded with too much furniture consider putting it in storage. Your furniture may be arranged for easy TV watching, but buyers are more interested in seeing small conversation groupings.
3. Clean, Clean, Clean
Selling your home quickly means having it sparkle from top to bottom, inside and out. We're not talking your weekly cleaning, but your once a year spring cleaning with furniture polished, carpets cleaned, windows washed, baseboards scrubbed, patio power-washed, and garage cleaned out. Every surface should be spit and shined!
4. Set the Table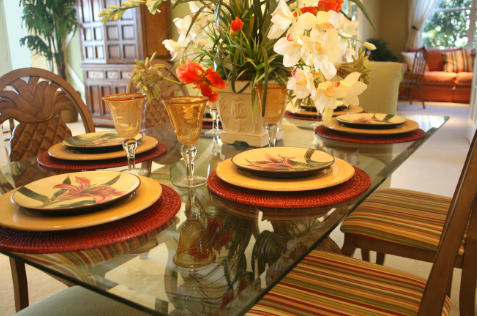 Showing the buyers that a family lives in here helps them envision their family living here also… and nothing says family like the dinner table. You can go whole hog and bring out all your linens, china and crystal or keep it simple with two place settings and a flower arrangement or bowl of fruit in the center of the table.
5. Make it Smell Good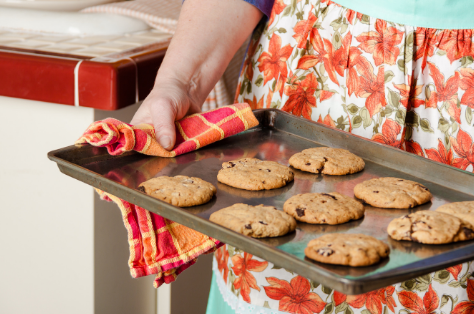 Making your home smell good doesn't mean air fresheners. The smell of home baked chocolate chip cookies or brownies wins every time. If you don't have time to bake from scratch, buy the cookie dough in the tube that you just have to cut and bake. And be sure to leave them on the table with a note to help themselves.
Selling your home quickly is not business as usual but it also doesn't have to cost thousands of dollars to make it appealing to home buyers. Follow these 5 hacks and you will have a contract in no time.
If you are considering buying or selling a home in the New River Valley area, contact professional, experienced Realtor Desi Sowers and let her assist you with all your real estate needs. Give her a call today at 540-320-1328 and check out https://www.desisowers.com/ for more info!