During these trying times when so many people are staying home more than usual, everyone needs a respite…a tranquil place to relax and unwind.  Your bedroom should be that haven for you. But if it is cluttered, it won't feel relaxing. It will just add to overwhelming feelings of stress and anxiety. With the holidays around the corner, now is a good time to turn your bedroom into the relaxing oasis you deserve and the first step is to declutter!  Here are some tips for doing just that: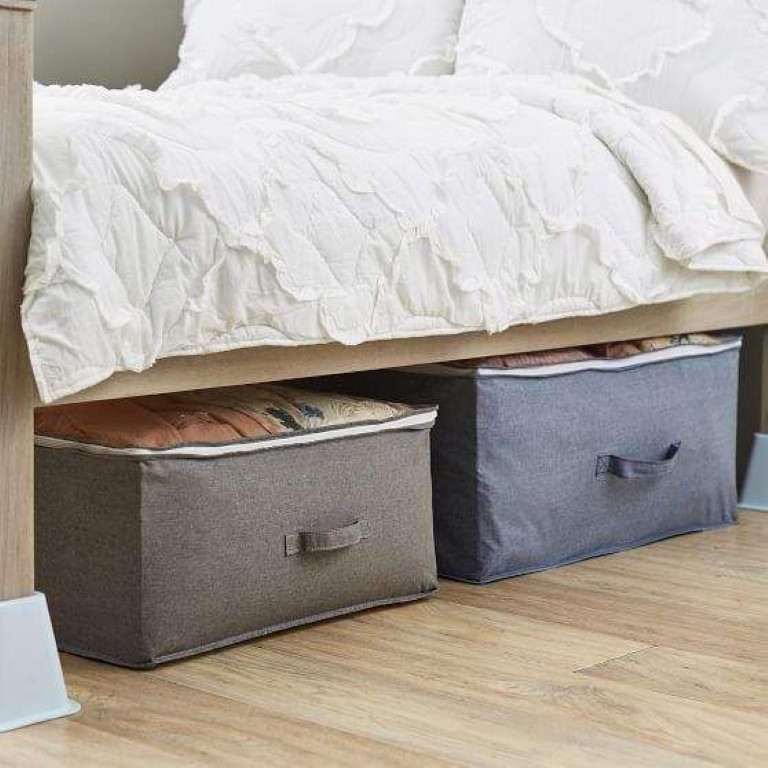 Utilize under-the-bed storage. If you have random items cluttering up your bedroom because you just don't know where else to put them, under-the-bed storage is your answer. It is great because it is not visible, but it is still easy to get to. Things like gift wrap, extra linens, books and off-season clothing will fit nicely in storage containers that fit under your bed.  Rolling storage containers are especially efficient and help free up space in your bedroom. Best Under Bed Storage Bins 2020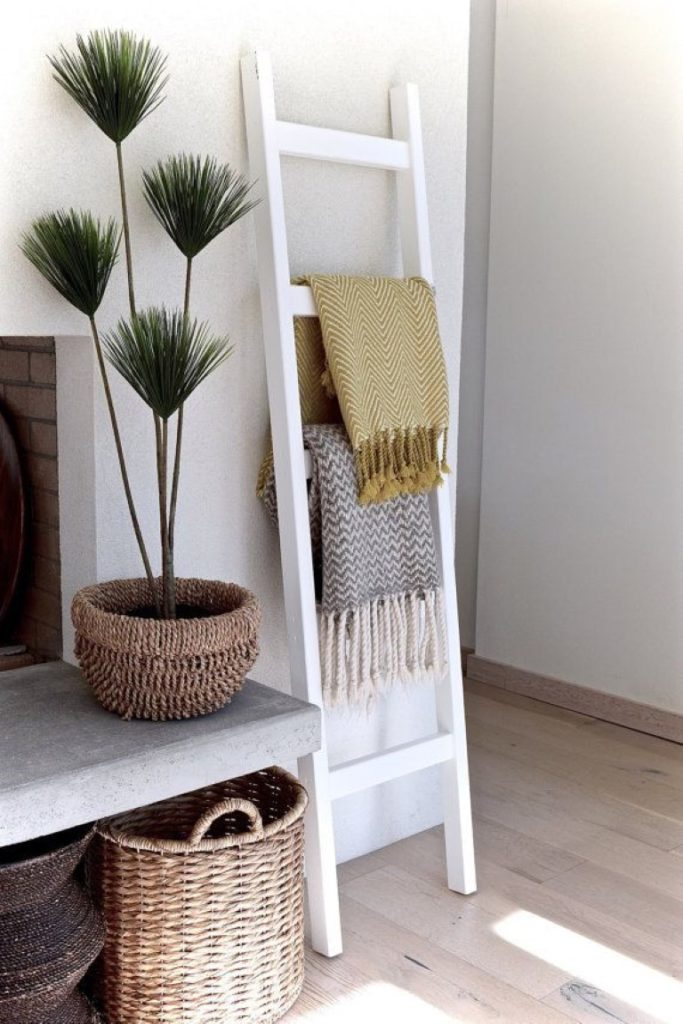 Use racks to store your blankets. All your cozy blankets, quilts and throws can take up a lot of space, but if you love them like I do, you always want to have them handy. A pretty blanket rack is the perfect place to store them where you can easily get to them when you want. Not only does it provide a neat, tidy place to store them, it also adds a pretty touch to your bedroom décor. Blanket Rack Ideas
Hang photos and artwork on the walls.  Putting artwork and photos on the walls instead of on your dresser, nightstand or vanity will help keep your surfaces clear and will give your room a less cluttered, more streamlined aesthetic. Small bedrooms in particular will benefit from having less clutter on surfaces.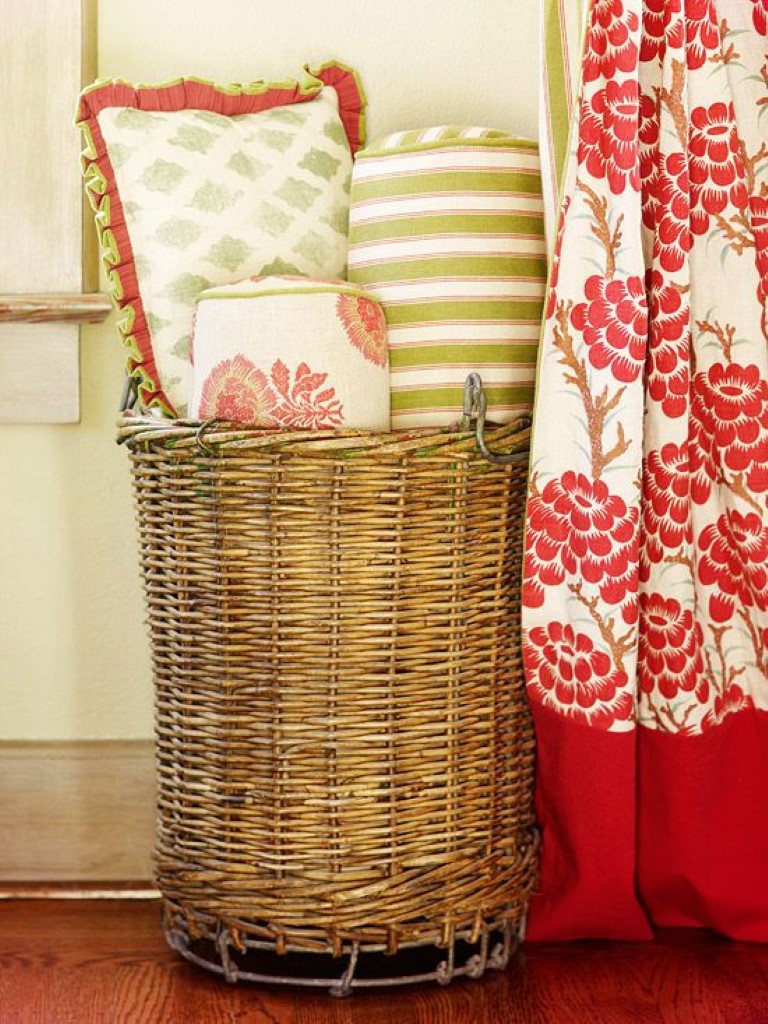 Store pillows in baskets. When you decide you want to relax in your bed, throwing decorative and/or extra pillows on the floor will make the room feel messy. A pretty basket is a great place to store pillows when you are not displaying them on your bed. Baskets for Storing Pillows
Organize your room in sections. Don't let the idea of decluttering your bedroom overwhelm you. Take it one step, one spot at a time!  Do you have a messy closet?  Organizing your closet first may just give you the storage you need to declutter the rest of the room. Next you can clear the surfaces of your dressers, nightstands and vanity.
We all need a place to escape to now and then. By decluttering and organizing your bedroom, you will create a peaceful retreat where you can rest and rejuvenate every day!
If you're thinking about buying or selling a home in the New River Valley area, contact professional, experienced Realtor Desi Sowers and let her assist you with all your real estate needs. Give her a call today at 540-320-1328!