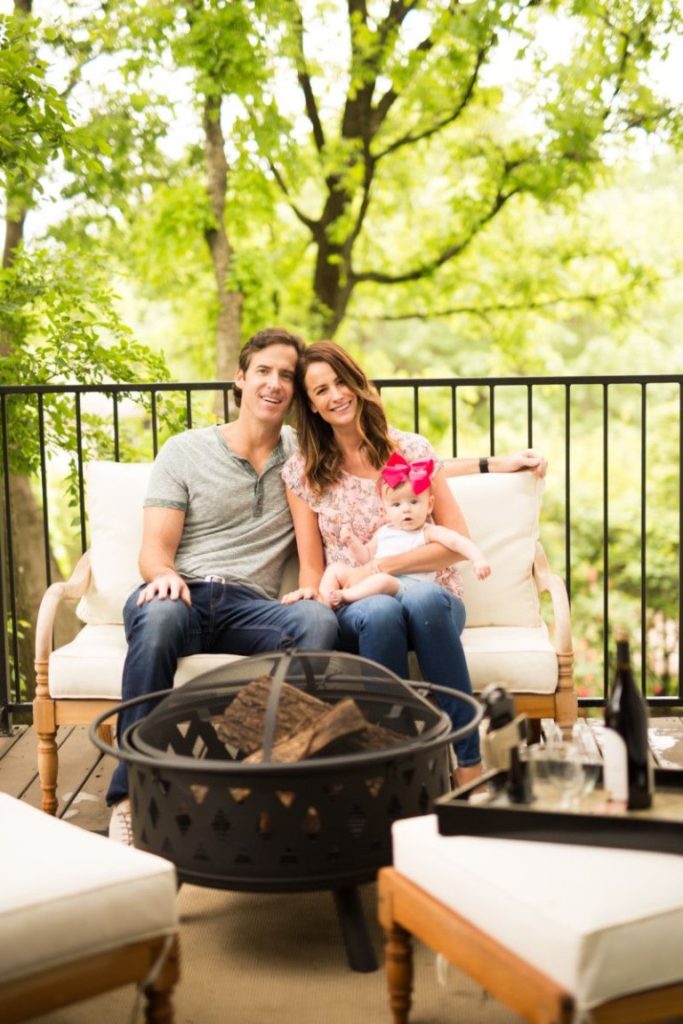 As temperatures cool, you might want to start spending more time outdoors.  With the coming of a new season, now is a good time to clean your outdoor furniture so that you can enjoy autumn at its best!
Routine cleanings are the key to keeping your outdoor furniture in good condition. Depending on the type of furniture you have, there are different ways to clean: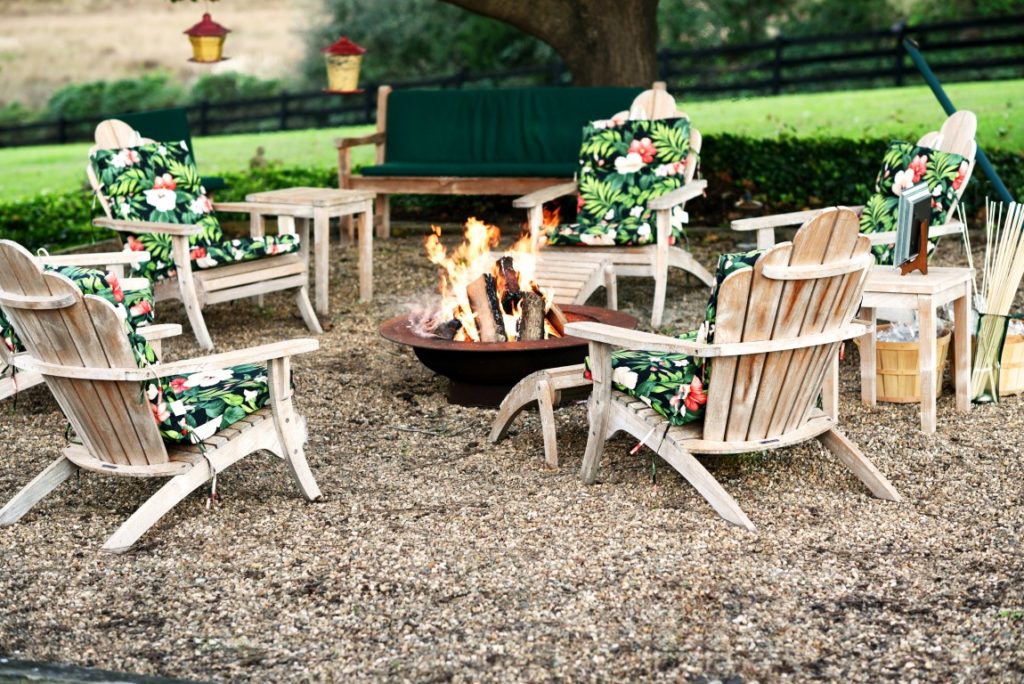 Wood (including teak and wicker) – Wipe wood down regularly to remove dirt, debris and excess water. Wicker can be hosed down every few weeks to prevent dirt buildup in crevices. If your wood furniture is extremely dirty, you might need to use a commercial wood cleaner. You can find commercial wood cleaner in most hardware stores. Ideally you want a product that says it will remove old wax and dirt. Make sure to follow directions for your safety when using a commercial cleaner. If you prefer not to use a commercial cleaner, you can use a mild oil-base soap, such as Murphy Oil Soap, mixed with warm water. Or try these DIY solutions: 5 Amazing Homemade Wood Cleaner Recipes
Metal (including wrought iron, cast iron, and aluminum) – The most common problem with aluminum furniture is oxidation. Before you begin to clean, remove as much of the oxidization as possible using a Metal Polishing Paste or a 1:1 solution of white vinegar and water. Combat rust and damaged paint by sanding it off. To get rid of metal residue, us a cloth dampened with mineral spirits. Wash aluminum often to maintain its natural luster. Wrought-iron furniture may benefit from being sandblasted or power-coated for added protection. To protect metal furniture after cleaning it, apply a coat (or two for iron) of automotive wax. 8 Uses for Mineral Spirits Around the House
Glass – The most effective cleaners for glass are dish detergent and other home cleaning solutions. Stuck-on debris can be removed with a glass-safe, nonabrasive material. Avoid scrub brushes that will scratch glass. And be sure not to neglect the underside of glass tables where irreversible grime can build up. Once basic cleaning is done, spray on white vinegar or glass clearer and wipe it away with a microfiber cloth or paper towel. It is best to cover a glass table when it is not in use.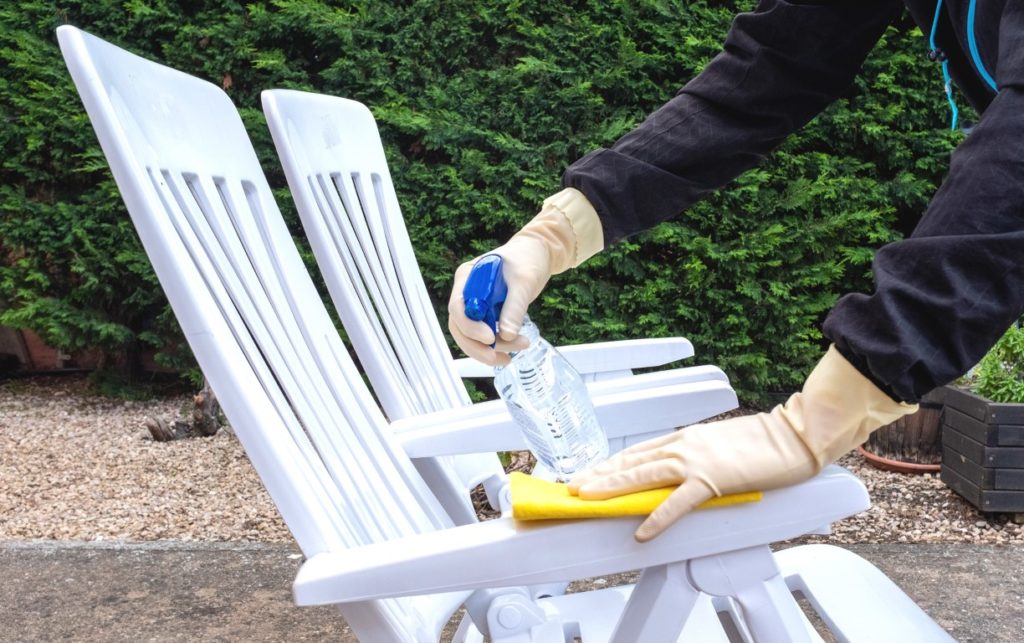 Plastic (including hard-resin materials) – There are several cleaning options for plastic furniture, but avoid using bleach or chlorine based solutions as they will eat away at the material. Try mixing 3 tablespoons of automatic dishwasher detergent with 1 gallon warm water. If your furniture is colored plastic, use ¼ cup vinegar mixed with 1 quart warm water. Stubborn stains can be removed using a cloth dampened with white distilled vinegar. Before using the above solutions, sprinkle baking soda on a wet sponge to create a mild abrasive that will remove stains without scratching the surface. A coat of automotive paste wax will protect your plastic furniture after it has been cleaned.
If you're thinking about buying or selling a home in the New River Valley area, contact professional, experienced Realtor Desi Sowers and let her assist you with all your real estate needs. Give her a call today at 540-320-1328!