The holidays are a time for togetherness and fun.  Whether you are decorating the Christmas tree or gathering around the Menorah or simply celebrating the joy of the season, spirits are high, and love is in the air.  But unfortunately, the holiday season is not fun for everyone. For some people, it brings with it financial strain, stress, and loneliness. This is the time of year when those less fortunate need comfort and assistance more than ever. Here are a few ideas of how you can make this a season of giving and compassion for those in need. (Click links for more information)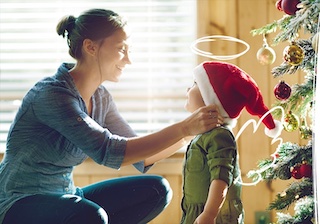 Each year, sponsors ranging from neighborhood associations to private companies volunteer to place Angel Trees in high-traffic areas within their community, organization, or office. Many sponsors provide a tree as an added donation along with promotional materials to inform their community, members, or staff of the program along with confidential information about the children, who will benefit from their generosity. The sponsoring organization also serves as a collection point for the gifts and provides secure storage until a volunteer from The Salvation Army can collect the gifts for distribution along with food and meals to help needy families enjoy the holiday season. Click on the link for other opportunities through the Salvation Army.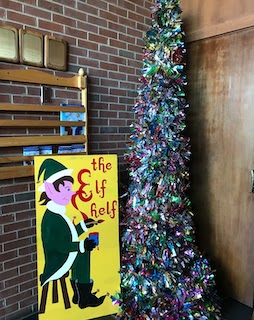 Radford Elf Shelf is a 100% volunteer organization whose mission is to offer dignified Christmas assistance to low-income families in Radford in the form of gifts for children newborn-18 years of age and food vouchers for any income eligible families.  Click on the link to see how you can help. How to Help
New River Community Action's mission is to promote and support the well-being and self-reliance of individuals, families, and communities. Each year approximately 1,000 NRCA volunteers contribute more than 35,000 hours of service. This would be worth more than $250,000 at a minimum wage level. Click the link to see a host of volunteer opportunities at NRCA. Volunteer
The United Way of New River Valley offers a plethora of volunteer opportunities that allow you to truly impact your community. It's their goal to fight for the education, financial stability, and basic needs of every person in the community. Their impact area focus is to strengthen families and youth, promote self-sufficiency, and to provide health and crisis intervention. Click the link to discover the many ways you can volunteer through the United Way of New River Valley!
No matter how you find a way to GIVE during the holidays, bringing joy and comfort to others is the best gift of all!
If you're thinking about selling or buying a home in the New River Valley area, contact professional, experienced Realtor Desi Sowers and let her assist you with all your real estate needs. Give her a call today at 540-320-1328!
Photo credits: trustedregina.com, salvationarmypotomac.org, radfordelfshelf.org, newrivercommunityaction.org, unitedwaynrv.galaxydigital.com