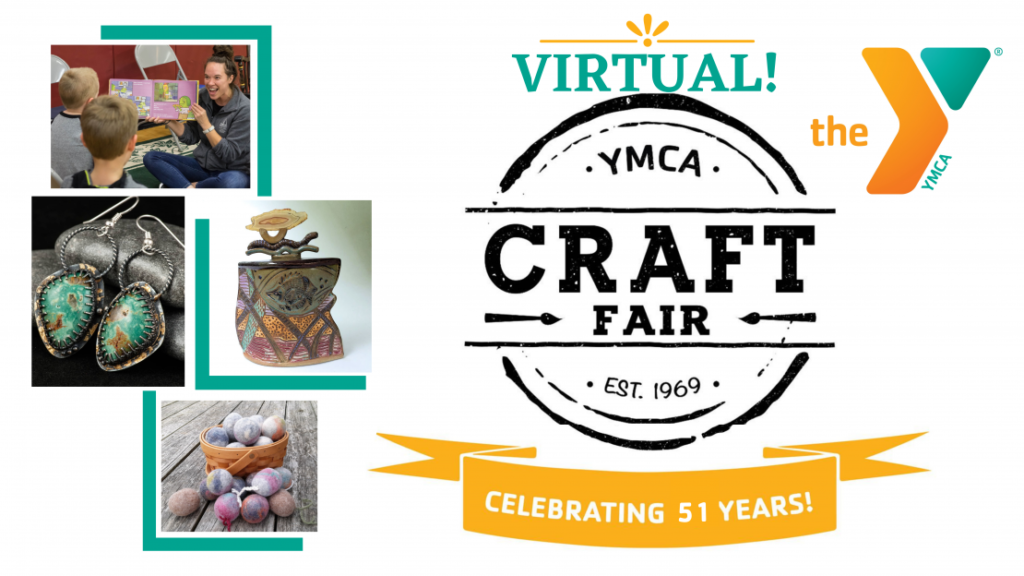 YMCA at Virginia Tech presents their 51st Annual YMCA Craft Fair premiering during the week of Thursday, November 12, 2020 through Monday, November 16, 2020 and the virtual event will remain available through Thursday, December 31, 2020.
Join them as they celebrate the 51st annual YMCA Craft Fair! This year they are going virtual, but they still want to help you get ready for the holidays when you shop with juried vendors and enjoy the beauty and diversity of handmade art!
During the week, they will host a variety of ways to support the vendors, come together, virtually, as a community. They will set up a virtual artist market to shop through, food vendors to order from, streaming content such as live music, dance and more! The site will remain live through December 31st offering you the opportunity to pop back and purchase more beautifully crafted gifts for friends, family or just for yourself!
Information and photo provided by YMCA at Virginia Tech.