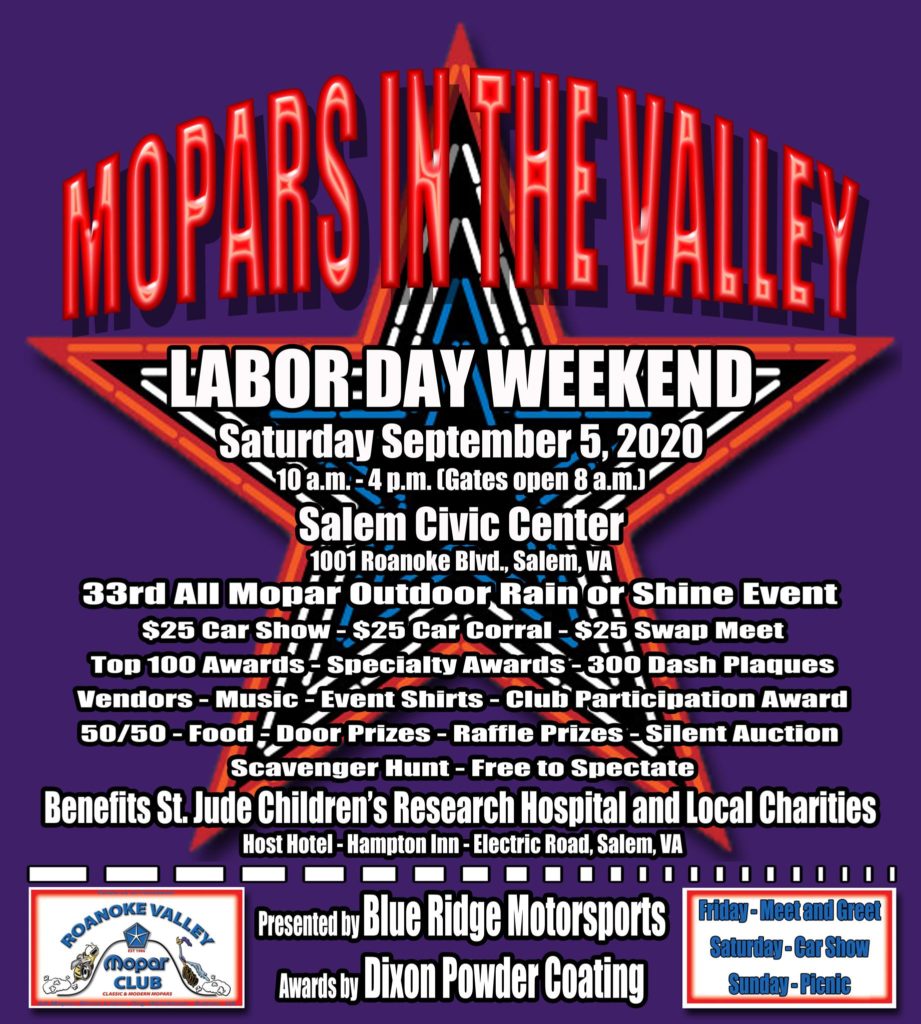 The Roanoke Valley Mopar Club presents the 33rd Annual All Mopars in the Valley Car Show on Saturday, September 5, 2020 at the Salem Civic Center.
Event Schedule:
• 8:00 am: Gates Open
• 10:00 am: Judging Begins
• 12:00 pm: Mopar Scavenger Hunt Items Turn In Deadline
• 1:00 pm: Registration Closes
The all outdoor car show features a swap meet, over 100 awards, dash plagues for Modern Mopar, Classic Mopar and Jeep, vendors, music, event t-shirts, 50/50 raffle, food, door prizes, raffle prizes, silent auction, scavenger hunt and more!
100% of the proceeds from the event benefit the St. Jude Children's Research Hospital and other local charities.
Link to our Mopar Scavenger Hunt 2020 Here
Information and Flyer from The Roanoke Valley Mopar Club