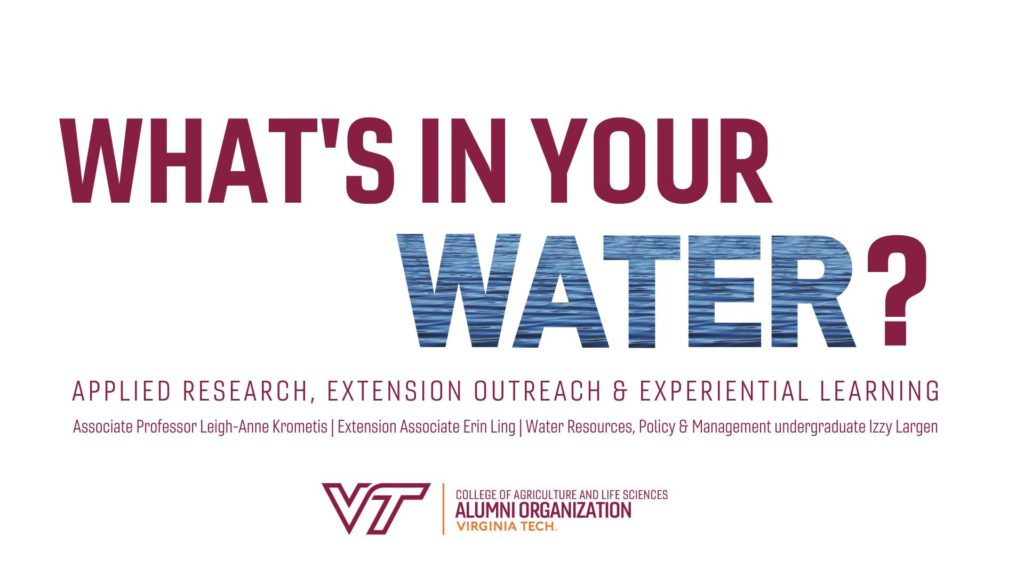 The Virginia Tech College of Agriculture and Life Sciences presents the webinar titled "What's In Your Water?" on Wednesday, August 12, 2020, at 2:00 PM.
Join in for a discussion with Associate Professor Leigh-Anne Krometis, Extension Associate Erin Ling, and current Water Resources, Policy, and Management undergraduate Isabel "Izzy" Largen to learn about some of the technical and environmental challenges that can make getting safe water to the household tap difficult.
They'll highlight the ways current Virginia Cooperative Extension and education programs aim to inform and empower Virginia families to ensure their drinking water is safe and satisfying to drink!
Registration is free and open to all.
To register, Here
Information and photo provided by Virginia Tech