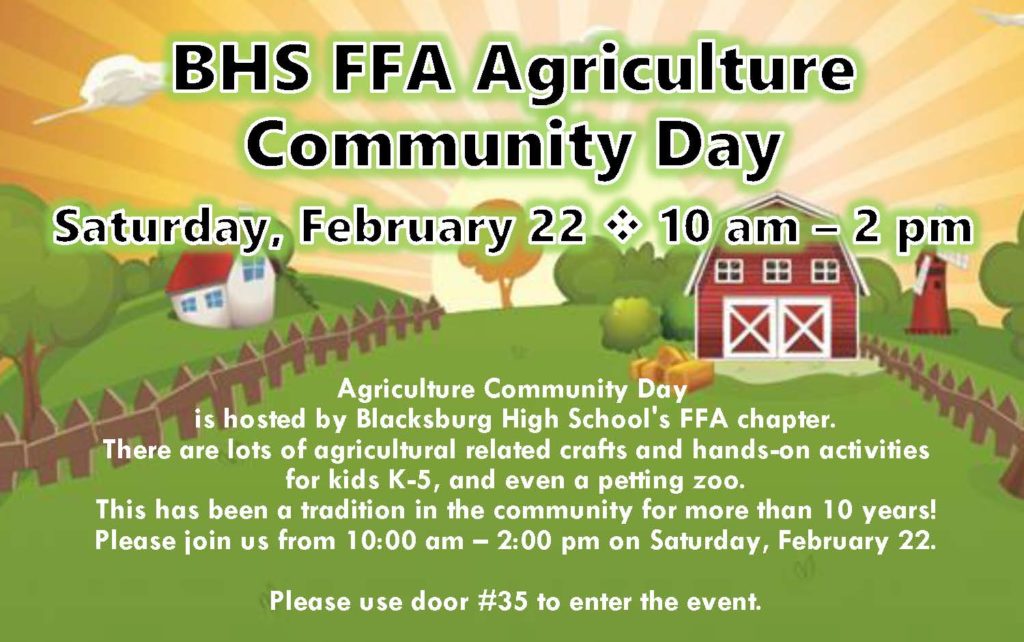 Head on over to Blacksburg High School this Saturday, February 22, 10:00 AM-2:00 PM for the FFA Agriculture Community Day. 
This event is designed to use creative ways to teach K-5 students about agriculture. Enjoy hands-on activities aimed for children K-5, crafts, petting zoo and agricultural stations. This has been a tradition in the community for more than 10 years!
Note: Use door #35 to enter the event.
Information and photo provided by Blacksburg High School FFA